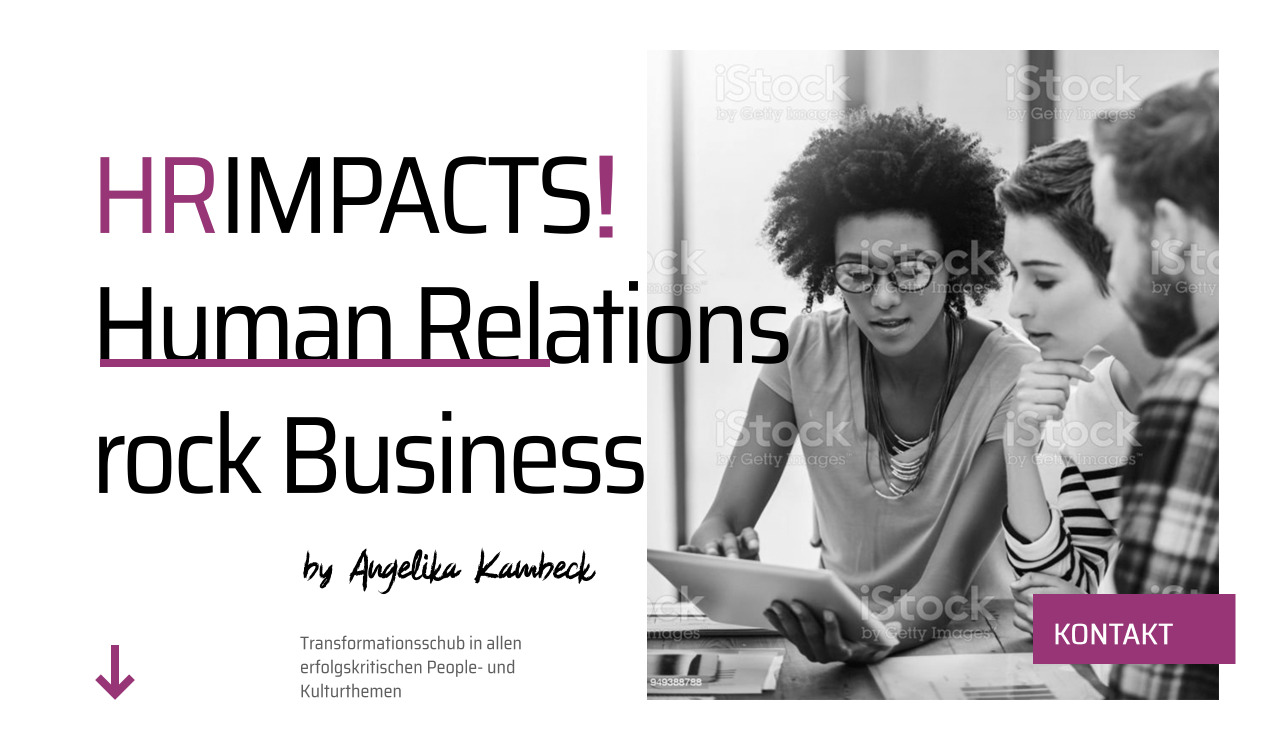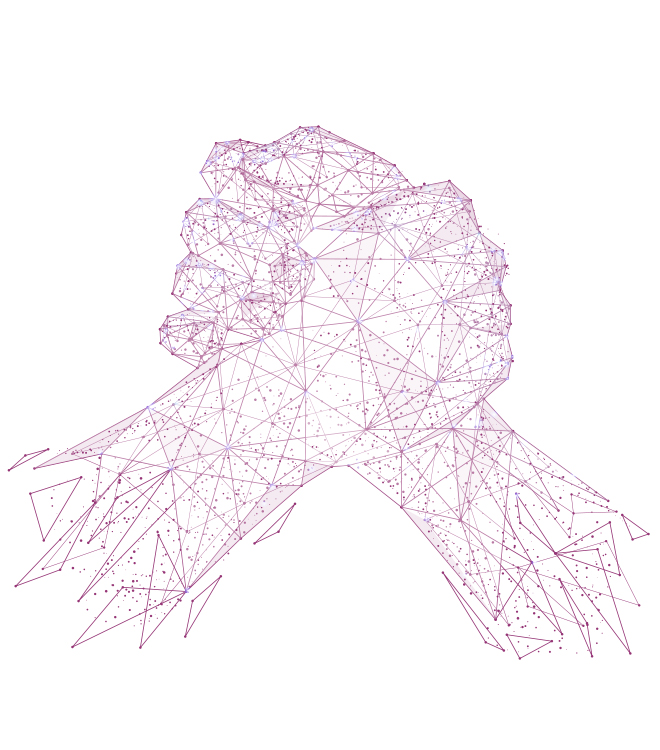 Human Relations
rock Business

A transformational boost in all people
and cultural issues critical to success.
Why do all this?
HR becomes more and more the decisive job family in the company.
Because, if work in and on the company of the future shall be successful, it significantly depends on the ability of HR to organise competently and proactively the conditions for successful work and to provide them in time.
A transformation boost in the people and cultural issues critical to success is now needed:
a rethinking on the board-or management level – understanding people management and the HR sector as an innovation engine of corporate development and utilising it that way
A realignment of the HR sector – to understand yourselves as precursors of change and transformation and consciously take part in building the company.
Always with the claim to be in front of the wave of development, so that what you need in the present-to be for good work in the company is ready. Some strong impulses that pay in on cultural development. Particularly regarding an up-to date learning culture, a positive attitude to mistakes, an honest compliance and an empowering management culture.
For a clear focusing on the next level of corporate development. So that you can move what needs to be moved with a greater impact.
Get the right start…
… What is better when you do
Depending on where you want to begin, there are 3 different "launchpads."
Strategy dialogues in an 1:1 format on the decision-makers' level
Workshops and activities for
HR-Teams + HR-Topics
Empowering single dialogues for
HR project leaders
Testimonials
What people think about my work
Philosophy.
Human Relations rock Business
The whole "rock concert" in a company is made by people. For this, it needs a good interplay of: Where does the company go, what does it need for that on the people side, and how can it be implemented quickly and successfully into impactful measures. No more, but also no less do I bring -in cooperation with you- on the way for your company.